The cast of American Idiot will be performing at the Waltham Cross Summer Fair this Saturday 10th June 2017 at 12:30pm.
Please come along and show your support, grab a flyer and cheer them on!
Here is a little sneak peak of 'St. Jimmy', one of then numbers the cast will be performing.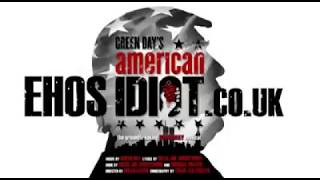 Waltham Cross Summer Fair Promo
Waltham Cross Summer Fair Promo

The cast of EHOS' production of American Idiot performing 'St. Jimmy'. We're performing at the Waltham Cross Summer Fair this Saturday 10th June 2017 at 12:30pm. Please come along and show your support, grab a flyer and buy a ticket www.ehosidiot.co.uk
Like what you see? Buy a ticket HERE